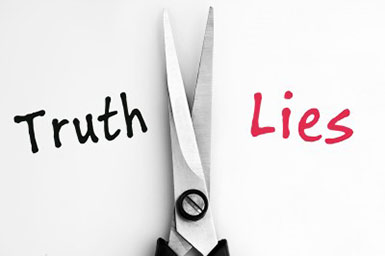 Learn the "Secrets of Detecting Lies" at one of our workshops!
Don't be lied to ever again!
Sign up now (below) to learn more about our public workshop offerings
throughout the USA and our special workshop offerings in Florida!
All of our lie detection workshop are based on the BLAST™ scientific studies and the Best Selling Book "Secrets of Detecting Lies." Obviously, the longer the workshop, the more knowledge is learned about deception detection. Students attending any of our four-hour workshop (or longer) gain access to our online practice drills, where students can practice what they learned in the workshop.
Attend a "The Truth advantEDGE" workshop specifically designed for SALESMEN to increase their sales! Click here to learn more and to register for the next workshop!
Public workshops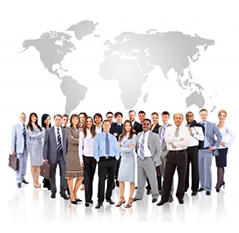 WSG offers 4-hour and 8 hour workshop to the public. Each workshop is entertaining and jam-packed with useful deception detection techniques involving the most reliable and common indicators of deception. However, the 8-hour workshop covers more deception indicators and is considered to be the first day of the two-day Deception Expert Certification Training.
We offer a second day workshop for those who want to be certified as Deception Experts.
It is highly recommended that attendees purchase the book "Secrets of Detecting Lies" and read it before the workshop offering. However, attendees can also purchase the book at any public workshop. Click here to purchase a copy of the book.
Fund-Raising Events
Our fund-raising events are popular, highly profitable, fun and entertaining! The fund-raising organization is responsible for setting up a venue, food and drinks (if applicable), ticket sales for the event, projector/sound equipment, and transportation expenses for the speaker (if the event location is outside of Florida). WSG handles the event itself. The WSG charge is fixed, based on the number of people in attendance, and the fund-raising organization keeps the rest of the revenue. The event is followed by a book-signing session by Best Selling Author Doug Whetstone and the fund-raising organization gets a portion of the book sales. It's an easy and unique way to raise a lot of money.
Our changes vary slightly depending on the location of the event. WSG requires a minimum of 150 people in attendance. Most fund-raising events are 4 hours in duration. However, the presentation can be varied from one hour to eight hours.
Learn more about our fund-raising events by filling out the contact form on this page.
Corporate workshops
Our corporate workshop are tailored to the needs of our clients and are extremely valuable for all industries and professions. They vary from one hour to eight hour sessions and can be specific to a company's industry. For example, one of our workshop offerings is dedicated to sales and teaches how to use read the body language of clients, as well as how to improve one's own body language to better build rapport with customers. Our workshop are especially popular for human resources personnel who are involved in conducting employment interviews. We offer special workshop for police and security officials.
It is recommended to schedule your workshop well in advance. However, there are times when our team can meet your needs on a moment's notice, if we have an opening.
Contact us to learn more about pricing and to schedule your corporate workshop!
WSG also offers discounts for corporations who want to purchase large volumes of the Best Selling Book "Secrets of Detecting Lies" for their employees.
Want to Sponsor a Public Seminar or Book Signing?
Contact us to learn how you can make huge commissions by offering a public workshop or book signing event!
get in touch
Click One of these Boxes to Learn More