BECOME A CERTIFIED BODY LANGUAGE LIE DETECTION EXPERT WITH OUR NEW ONLINE COURSE!
Our BLAST™ Certified Body Language Lie Detection Expert course
will give you the skills to be a professional lie detection expert.
Have you ever wanted to know every time people are lying to you?

Did you ever want to be a Professional Lie Detection Expert?

Are you already an expert but want to get a professional certification?

Did you previously take a lie detection course, only to find out that it was a bunch of hocus pocus and NOT based on research?

Did you ever feel as if you've just been lied to but didn't know for sure?

Are you looking for a professional certification that can be used in any field?

Are you missing sales because you can't 'read' your customers?

Do you want to learn accurate body language interpretation?

Are you tired of taking courses that don't offer certifications?

Did you ever see the popular TV show called "Lie to Me" and wanted to learn those skills?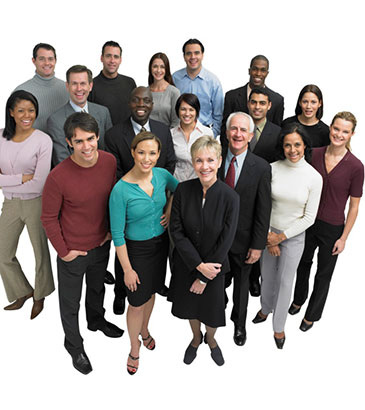 This Course is for YOU!
NOW there is a professional online certification course that teaches you how to instantly know when people are lying to you, without having to use lie detection equipment. The Body Language Assessment and Scoring Technique (BLAST™) Lie Detection Certification Course teaches you how to know when someone is lying based on body language deception indicators and what they say with their words, whether written or spoken.
Join the elite force of experts who can detect when someone is lying. Use your skills in your current profession or as an independent lie detection consultant. Many companies hire lie detection experts to interview new prospective employees, during business and government negotiations, during court proceedings, and other events when knowing the truth is of utmost importance. Becoming a certified lie detection expert provides you skills that few people possess.
Here's an example of what you will learn to do... can you tell if the person lied when they made the statement below?
"Well, I went outside to the back of the store after dark. I think it was around 9:30. I saw a car pull up and a man is getting out of the car. Then, he is waving the gun at my head. I was nervous, you know? Then, I ran around and went back in the store."
Was this a false statement? After taking the course, you'll be able to identify the three indicators that showed deception in this statement. You will not only know that a statement is deceptive, but you'll know how to identify which specific parts of the statement are false.
You will be able to spot over 100 proven body language indicators of deception. But, here is what is different about the BLAST™ method... We will teach you the accuracy of each of the indicators, according to our extensive BLAST™ study and research.
That's right! Other courses tell you that a person who is lying 'might' use a specific gesture. But the problem is they can't teach you how to "KNOW" if the person was actually lying. BLAST™ teaches you to spot the gesture (or verbage) AND tells you the reliability that indicator. There is a big difference between 98% reliable as a deception indicator as opposed to 10% reliable. THE BLAST™ METHOD KNOWS THOSE PERCENTAGES... and believe me... you will be shocked at what you learn. Only BLAST™ teaches a method to score the deception indicators.
There are a lot of so called "Lie Detection Experts" selling their theory books or what they 'think' they learned from their limited experience. But, Doug Whetstone's BLAST™ study and research revolutionized the field by disproving gestures that so called "experts" thought were indications of deception. The lie detection field has been revolutionized by BLAST™, because now we KNOW how to pinpoint deception.
You will Discover...
- How Often People Lie
- Types of Lies
- What Happens When We Lie and How Can We Detect it?
- Leakage
- Various Methods to Detect Deception
- Why was BLAST™ created?
- What is BLAST™?
- Two BLAST™ methods
- How Does BLAST™ work?
- Scoring Deception
- Components of BLAST™
- How Components and Methods Work Together
- How Consequence Impacts Deception Indicators
- How the Type of Lie Impacts Deceptive Expression
- Control, Relevant, and Irrelevant Questions
- Rules for Various Types of Questions
- Word Expression (Statement Analysis or Verbal) Indicators of Deception
- Physical Expression (Gestures or Body Language) Indicators of Deception
- Preparation for Giving an Interview
- Building Rapport and Trust
- Scoring Deception in Different Environments
- Practice Drills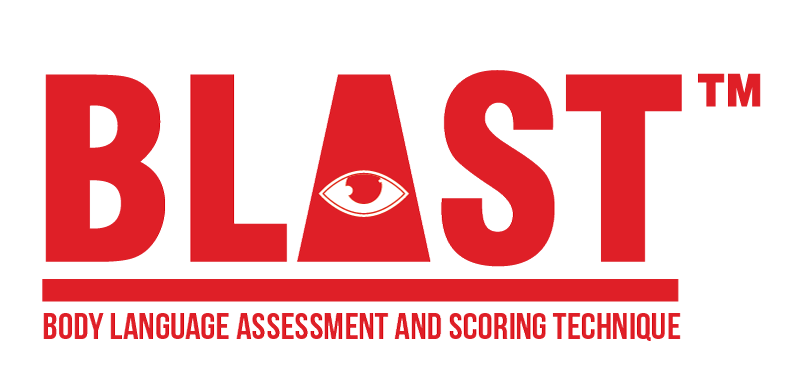 What is BLAST?
The Body Language Assessment and Scoring Technique is an accurate, systematic and practical method to detect deception indicators, without the use of specialized equipment.

BLAST™ provides the most up-to-date techniques for detecting lies without any equipment. It is the only lie detection training and certification course that graduates highly trained professionals, grounded in the latest research. The certification course includes all BLAST™ techniques including Word Analysis (whether written or spoken orally), over 100 body language deception indicators and their reliability, as well as advanced training in facial expression analysis. It is the only course that teaches it all!

Graduates of the BLAST™ course have unlimited FREE access to our online practice drills, so that graduates can maintain their skills. Graduates also receive updated information on the latest research.

BLAST™ focuses on body language and statement analysis:

- What they say
- How they say it
- When they say it (pauses or answering too fast)




Why was BLAST™ Created?
The main reason BLAST™ was created was because there were many limitations with traditional lie deception training courses, such as:

1. Some body language courses contain inaccurate information that is not based on scientific research or extensive field studies.
2. Some methods require a lot of specialized equipment and training and are not practical to be used in an interview or casual conversation settings.
3. Most other methods have difficulty in differentiating between overt signs of deception and other physical reactions that might signify emotions such as hostility or apathy.
4. Traditional comprehensive training in body language assessment is not systematic or easy to learn.
5. There was no method to score the gravity of specific deception indicators.
6. Traditional methods focus on a specific type of deception expression, such as statement analysis or traditional body language assessment, instead of using a holistic approach involving both forms of deception expression.




SIGN-UP AND BEGIN THE ONLINE CERTIFICATION COURSE NOW!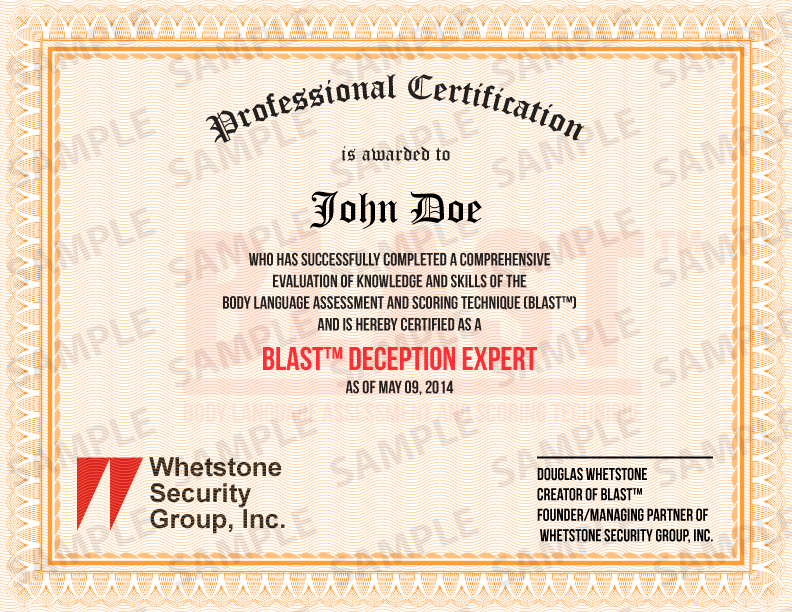 Why should I take the Online BLAST™ Lie Detection Training and Certification Course?
1. The video presentations are taught by the highly-recognized, Lie Detection Expert Doug Whetstone, who was the creator of BLAST™ and who has worked for the US government for over 30 years.
2. The course was developed from the results of the ground breaking lie detection study (BLAST™), which for the first time studied people lying in real-life situations.
3. No equipment is needed for this accurate Lie Detection technique.
4. Involves body language deception indicators as well as statement analysis of what the person said verbally.
5. This is the only online lie detection course of its kind.
6. The only full and complete lie detection body language course THAT COMES WITH A PROFESSIONAL CERTIFICATION!
7. Easy to learn, self-paced online video course that has A LOT of video examples, many still picture and video drills, downloadable worksheets, reviews and more.



Introducing Doug Whetstone -- the Creator of BLAST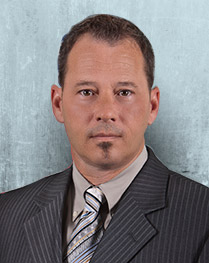 Mr. Douglas Whetstone is a retired U.S. Marine and has 33 years of experience in the US Intelligence Community, to include performing counterterrorism (CT) and counterintelligence (CI) threat analysis and security screening. He served in the U.S. Intelligence Community's Presidential Protection Program, to ensure the safety of the U.S. President, Vice-President, their families and staff. Mr. Whetstone also worked as a Counterintelligence/Human Intelligence (CI/HUMINT) Operations Support Manager, supporting country-specific force protection detachments, Special Operations Forces units, the Air force Office of Special Investigations (AFOSI), the Navy Criminal Investigative Service (NCIS), and several U.S. intelligence agencies.
Doug Whetstone has worked with many US federal agencies and has conducted thousands of security interviews. He has devoted years to scientific research on deception and is the first deception expert to develop a reliable system of scoring deception indicators to improve accuracy in spotting lies. His research results were especially noteworthy because most of the data collected and analyzed were from real, rigorous security interviews where admissions, confessions, and polygraph examinations validated BLAST™ findings.
Doug has received numerous awards and accolades from senior officials of the White House, Secret Service, NSA, CIA, FBI, DIA, DEA, and U.S. Customs for his significant contributions to the security, counterintelligence, analysis, and force protection fields. He is also the creator of the Body language Assessment and Scoring Technique (BLAST™), a revolutionary method to detect and score deception.



What are the Benefits of taking the Online Certification Course?
What can I do with these skills?
Especially popular with the following professions:
- Judges
- Law Enforcement and Security Officials
- Lawyers
- Sales personnel
- ALL professions that involve interaction with people
This course is absolutely essential for anyone wishing to enter the Lie Detection Body Language field. This is the only course that provides a Professional Certification.




See what people are saying about BLAST™!
Everyone, in every profession, needs this course! -HTR
I've been a lie detection expert for many years, but your BLAST™ study takes our career field to a whole new level. Every police officer in the world needs this course! -AC
Thank you, I really enjoyed the course.
This course is very interesting. I like the way the videos show clearly deceptive signs. It's a nice and smooth way to deliver the message. -IAS
The material is very interesting and could be used in our daily lives and our jobs. -HF
I deeply, highly appreciate you sharing all of this information with the outside world. I found everything I needed to know in this course, yet, I feel this urge to get more details, longer hours, even days (learning) more information. -MM
The course was so helpful and interesting. It was presented in a clear manner... with videos which simplified the material and clarified the physical and word expressions. I enjoyed every minute of this course... everything was perfect: the material's organization... the explanations... -RM
I am absolutely enjoing this course and I am glad that I have found you guys, detection of deception in word analysis you don't find any in any other lie detector course that focuses on body language, I'm really happy about this. -JB




You won't find this online training anywhere else!



Exclusive offer!




Here's what you get with this temporary special offer...
Instant Access to the BLAST™ Online Body Language Lie Detection Training and Certification Course
We usually charge up to $2,500 per student for this training in the classroom, but you can receive the online training and certification course for only $265 if you sign up right now!
But this deal won't last long, so you MUST purchase it right away! Sorry. We are not responsible if this price changes overnight. You must sign-up now to ensure you get this special price.




Wait, there's more!
Here's everything that's included in your deal IF YOU ACT TODAY!

You get Bonus #1 FREE...
- Doug's Amazon #1 Best Selling ebook, "Secrets of Detecting Lies"

PLUS -- You also get BONUS #2 FREE...
-- Doug's booklet on how YOU can make money as a Human Lie Detection Expert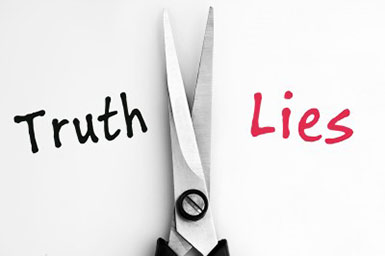 Don't hesitate... YOU CAN'T AFFORD TO BE LIED TO EVER AGAIN!



Below are today's special pricing for each of the three packages you can choose from...

Package #1 (Regularly $300, but IS TEMPORARILY ONLY $199)
Instant Access to the BLAST™ Online Body Language Lie Detection Training Course


Package #2 (Regularly $250, but IS TEMPORARILY ONLY $169)
Online Certification Test (fee for each test attempt)


Package #3 (Regularly $499)
This price is temporarily reduced to only $265
Includes Instant Access to the BLAST™ Online Body Language Lie Detection Training Course and Online Certification Test PLUS all three bonuses mentioned above



----- Package #3 is the BEST DEAL!! SAVE $234 FROM THE REGULAR PRICE JUST FOR SIGNING UP NOW ----
We understand that some people only want to take the course. So, we have made the course available for a deeply discounted rate of only $199. However, Package #1 doesn't come with any extra's and if you later want to take the certification test, you can pay the standard certification fee of $250 (Package #2).
However, if you want to get the BEST DEAL and the most for your money,, then clearly package #3 is for you. You would ordinarily pay up to $2,500 if you were taught by one of our talented expert instructors in a classroom and received all of the bonuses and certification. But, if you sign-up now... you'll get everything for only $265.




DON'T WALK AWAY FROM THIS RARE OPPORTUNITY. YOUR LIFE WILL CHANGE FOREVER WHEN YOU KNOW HOW TO TELL THE DIFFERENCE BETWEEN LIES AND THE TRUTH!
Email us at dwhetstone@whetstonesecurity.com for group rates (2 or more people) or special rates for law enforcement personnel.



Pick a Package below and Sign-up NOW!